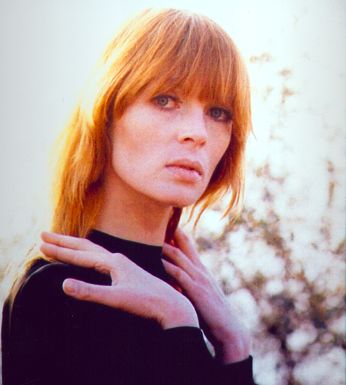 Icon:
Christa Päffgen a.k.a Nico
Born:
16th October (¨libra) 1938, Cologne, Germany (died 18th July 1988, aged 49, Ibiza, Spain)
Height:
1,78m
Known-for:
German singer, collaboration with The Velvet Underground, model, actress, Warhol Superstar
Story
: Nico was born in Cologne five years after Nazis came to power in Germany. Her father was listed as a soldier and he died in a concentration camp. In 1946 she moved to Berlin with her mother where she got a job as a seamstress. She quit school at the age of 13 and after that she worked selling lingerie at exclusive department store KaDeWe. Eventually she started getting work as a model. At the age of 16 Nico was discovered by photographer Herbert Tobias who renamed the girl as Nico after his ex-boyfriend Nikos Papatakis. Soon Nico moved to Paris and at the age 17 she was contracted by Coco Chanel. Soon Nico abandoned the job and fled to New York City. Through her travels she learned to speak English, Spanish and French. Nico started trying her acting talents and in 1959 she got a minor role in Federico Fellini's La Dolce Vita. In 1962 Nico gave birth to her son Christian Aaron "Ari" Päffgen. French actor Alain Delon has been commonly held his farther againts his denial of the matter. Delon's mother raised the child and later adopted him taking new surname Boulogne. In 1965 Nico met Rolling Stones guitarist Brian Jones and recorded her first single "I'm not saying". Later that summer she met Bob Dylan whose song "I'll keep It with Mine" she recorded for her first album "Chelsea Girl" in 1967. After being introduced by Brian Jones, she began working with Andy Warhol and Paul Morrisey on their experimental films. When Warhol started managing The Velvet Underground he proposed band to take Nico on as a "chanteuse". The group consented reluctantly. She sang 3 songs on the band's debut album "The Velvet Underground & Nico" released in 1967. After cooperation with The Velvet Underground Nico began to work as a solo artist and released number of albums. Besides music Nico also appeared in seven films between 1970 and 1979 made with French director Philippe Garrel who she also lived with. Nico also struggled severe heroin addiction for over 15 years. She claimed she got addicted during her relationship with Garrel in the 1970's. Shortly before her death she stopped taking heroin and began methadone replacement therapy.
Style:
Nico's signature style was above all stylish, well cut and androgynous. She prefered masculine tailored suits over feminine dresses and knew what suited her long tall thin frame. Her style was very much a reflection of her strong individual personality.
Young stylish Nico during time of the La Dolce Vita movie. She is wearing classic well cut blouse, cardigan and her hair is well cut bob.
Nico on a modeling job with upper class style.
Nico with Andy Warhol. She is wearing her hair darker red, white cotton blouse and tailored blazer.
Factory superstar Nico with fashionable 60's blonde hair with long bangs and stripy blazer suit.
Nico in well cut trench coat and white blouse.
Nico and late 60's look - square oversized sunglasses, black turtle neck shirt, couple of big show off rings and long well fitted coat.
Nico with the Velvet Underground. She is wearing well cut white blazer suit, black blouse and a small scarf around neck.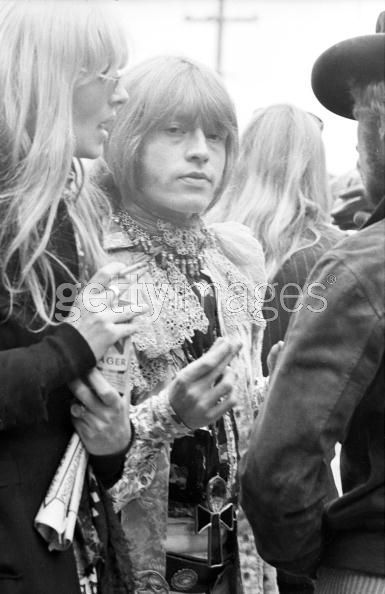 Nico with the decadent Brian Jones.
Nico and her output to a perfect hippie image with blond hair, tanned skin and embroided sheep skin coat.
Nico in black and long beads.
Nico sporting hippie image in stripy loose blouse, vest, bell bottom pants and long beads.
Nico the superstar with black oversized sunglasses and black skinny coat.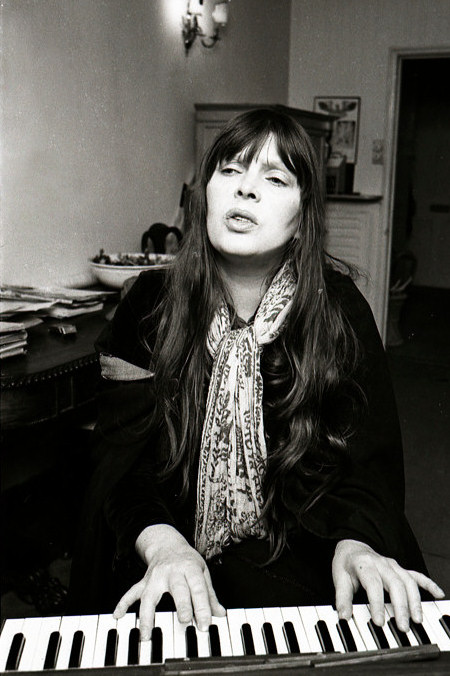 Nico singing in darker hair and long scarf around her neck.
How to get the Bohemian Chanteuse look? Think long thin body, long straight hair with long bangs, black mascara and eyeliner, blush under cheeck bones and nude lipstick, simple well tailored blazer suits, one colour blouses, few jewerly for.ex. rings or neck beads, long fitted coats, turtle neck shirts,cigarette pants, flared pants, small scarf around neck.