Icon:
Chrissie Shrimpton
Born:
1945
Height:
-
Known for:
english model and actress, former girlfriend of Mick Jagger
Story:
Chrissie is a former 1960's model and actress. She is most known as the wild younger sister of supermodel Jean Shrimpton and as a former girlfriend of Rolling Stones singer Mick Jagger. Chrissie is immortalised in many Stones songs, such as "19th Nervous Breakdown" about the couples first acid trip together which Chrissie did not handle well triggering a fit of paranoia. Also the song "Under My Thumb" is about Chrissie. Chrissie and Mick dated during 1963-1966 when Jagger left her for Marianne Faithfull. After break up Chrissie took an overdose of sleeping pills but was saved by medics. After wards Chrissie has stated she was dumped beacause she was so uncool. Later Jagger is said to have filed an injunction against her to prevent publishing his private love notes to her. In 2012 she was briefly featured in BBC Four film "We'll take Manhattan", a biopic of her sister Jean, with Clemmie Dugdale potraying Chrissie.
Style:
Chrissie was the care free mod girl who faught her spot under the spotlight of her supermodel sister. Her style was not so on-trend and her pretty and even cataloque-like style had strong 50's feel to it, but her wild personality gave fascinating twist to her outlook. Later she updated her mod look to hippie but she is best remembered as a pretty wild mod girl.
Mod Chrissie with bob hair and liquid eyeliner cat eyes.
Chrissie modelling craphic 60's shift dress.
Jean and Chrissie modelling together.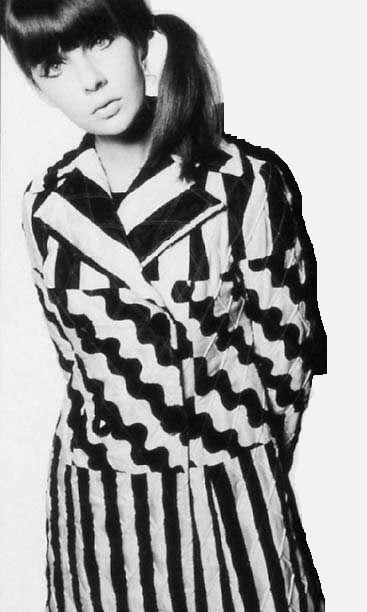 Chrissie with side ponytail and black and white print.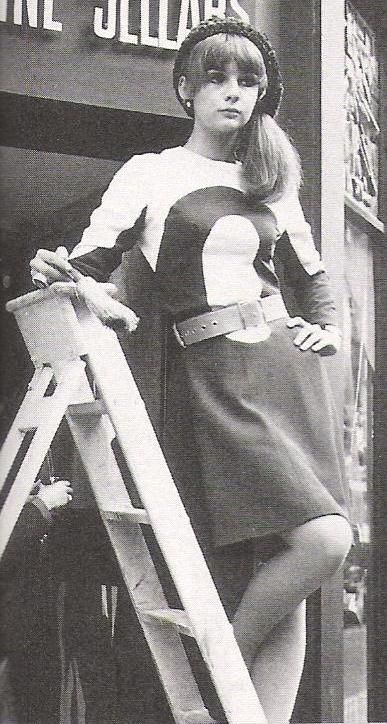 Two coloured mod dress with a oversized beret and waist belt.
Chrissie wearing turtle neck short sleeved jumper, flower skirt and beehive hairdo with hair band.
Smoking hot couple Chrissie and Mick.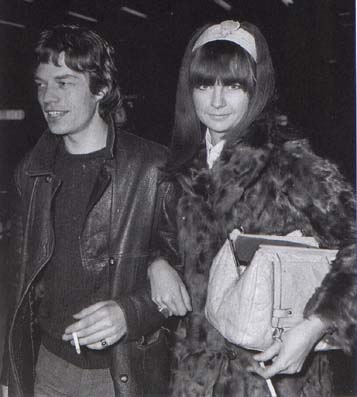 Chrissie in fur and her signature beehive with hair band.
Chrissie wearing double breasted coat and red hair band.

Chrissie trying to update her look towards hippie style with embroided tunic dress.
Later hippie Chrissie with long flower skirt, dark blouse and embroided vest.
How to get the Pretty pre-mod look? Think straight bob hair cut, thick bangs, teased up hair from head crown, matte make up, shift dresses, knee high skirts, skater skirts, turtle jumpers, fur coats, double breasted wool coats, well cut but loose fitted clothes, low heeled pumps and knee high boots, minimum jewerly, one pretty small wrist watch, black eyeliner, blue or green eyeshadow, pale lipstick, graphic prints.