Icon:
Festival fashion, festival look
Story:
In the 60's same minded young people started to get together to listen to music and enjoy life in festivals. Most legendary festival has to be 1969 Woodstock. Summertime music festivals create a prefect setting for a free atmosphere to be anything, so festival fashion is free of any codes and habits. Wear anything you feel good in.
Original hippie festival looks in Golden Gate Park
Girl enjoying original Woodstock in fringe top.
Woodstock fashion in wide brim felt hat, triangle bikini top and high waist jeans.
Feeling music in cotton shift dress, delicate jewerly, tanned skin and round glasses.
Hippie mum in fringed silk blouse at Woodstock.
Couple relaxing at Woodstock.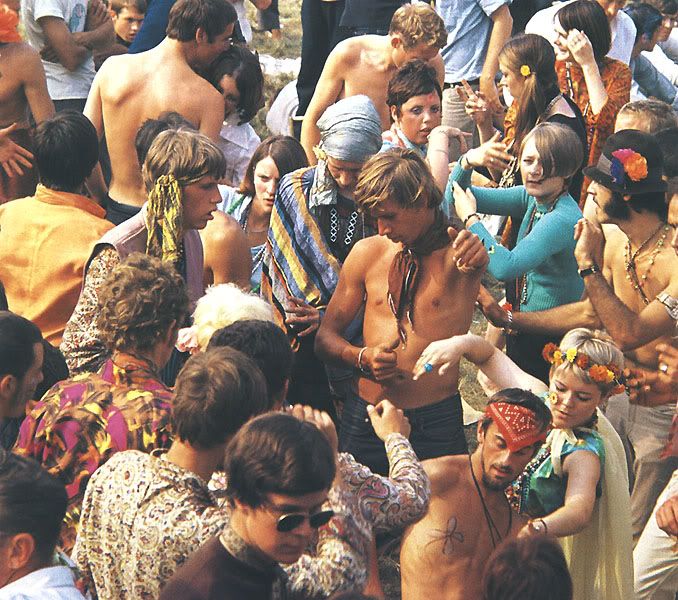 Crowds dancing at Woodstock.
Feeling the music.
Festival make up and wide brimmed hat.
How to get the original hippie festival look? Think long hair with center parting, minimum or no make up, tanning, shift dresses, high waist bell bottom jeans, bikini tops, cropped shirt tops, bare feet or flat gladiator sandals, beads in neck and ankles, hair bands, flowers in hair, fringed tops and vests, embroided vests.