Icon:
Erin Invicta Everly
Born:
8th November, Los Angeles, 1965
Height:
1,68 m
Known for:
model, ex-wife of Axl Rose
Story:
Erin was born in Los Angeles to musician Don Everly of The Everly Brothers and model/actress Venetia Stevenson. She has a brother and a sister. Erin moved 1982 to New York to join Wilhelmina Models. She appeared in many print ads and commercials in the 80's for the likes of Jordache, Bebe and Guess. Erin met Axl in Hollywood, when she attended a live show and caught Rose's eye. They bagan living together in 1986 and Axl's band Gun's'Roses started to make name for themselves. Bands first big hit in 1988 "Sweet child o'Mine" was written about Erin and she also appears in the video of the song. Pair got married in 1990 in Las Vegas. Less than a month later Axl filed for divorce only to change his mind later. Same year Erin also got pregnant but unfortunately had a miscarriage. In January 1991 broke up for good and the marriage was annulled. Erin did not receive any financial settlement due to annullement like she would have if marriage would have ended in divorce. After brake up Erin relied on family and friends for financial support. She moved to Atlanta in the early 90's and married Atlanta businessman Jack Portman. She is a mother of three children and stepmother to actress Joannah Portman. She has chosen to stay away from the public spotlight and is very careful about her familys privacy.
Style:
Erin's style during her days with Axl Rose was based on her thin frame and wilder than wild long curly red brown hair. She had a bit more conservative style than averege 80's groupie girl but she did have her wild side and she wasn't afraid of showing her perfect pale skin.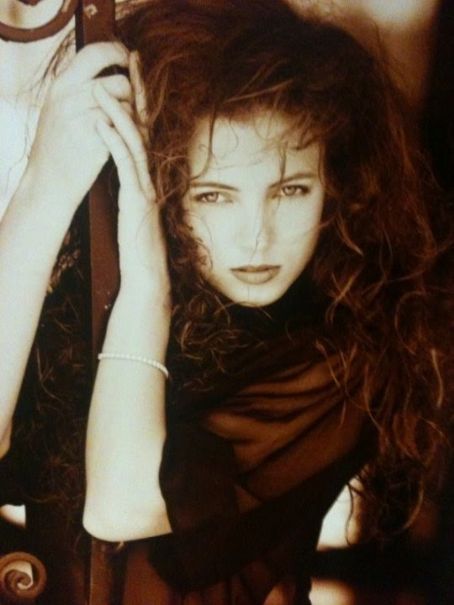 Erin and her trademark long wild curly hair.
Erin in 80's Jordache commercial. She is a epitome of 80's beauty with brown curly long wild hair with side parting and stone washed denim.
Natural beauty Erin in casual long sleeve jumper and high waist jeans.
Erin in shirt cropped double breast white blazer top, red low cut pants and chain starp purse. Very conservative with a twist.
Erin looking very conservative with white two piece and classic black pumps standing with her rock husband.
Early 90's look with red check flannel shirt, black legins and black flats.
Erin in pink silky dress watching Guns'n'Roses.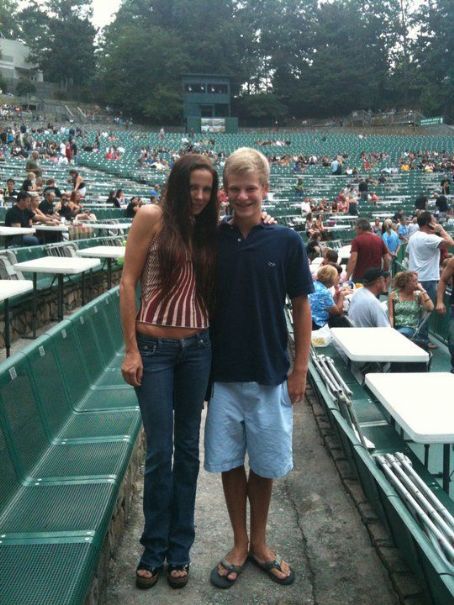 Erin still lookin very rock in red and white sleeveless top and bootcut jeans with platform sandals.
Erin and her three beloved children.
How to get the family rock girl look? Think stylish side of 80's and 90's fashion, boyfirend fit blazers, double breast blazers, pleat skirts, leggins, check shirts, cropped tops, wild long hair with side parting, no tanning, dark red matte lipstick, natural eyebrows, very little jewerly if at all, small earrings, delicate watches, jumpers, high waist jeans, black and white flat shoes, white plimsolls.